7 Christmas Stocking Stuffer Ideas
Hey friends! Guess what?? Christmas is in less than a week!!! For me personally stocking stuffers are the hardest thing in the world to find. I can do normal presents, but I never know what to do for stockings. I don't want to be generic and just fill it with chocolate (even though chocolate is my favorite food).
To try and combat this problem I have went to a few stores around Dallas (all of which are available nationally) to try and find the best stocking stuffer gift ideas. Many of these gifts would also be great for Secret Santa, or a small gift just by itself.
Store: Draper James
This is a super cute accessory for any key ring. It is very well made and will hold up. It is great for any high school/college girl (or guy) to put on their purse, backpack, keys or wallet.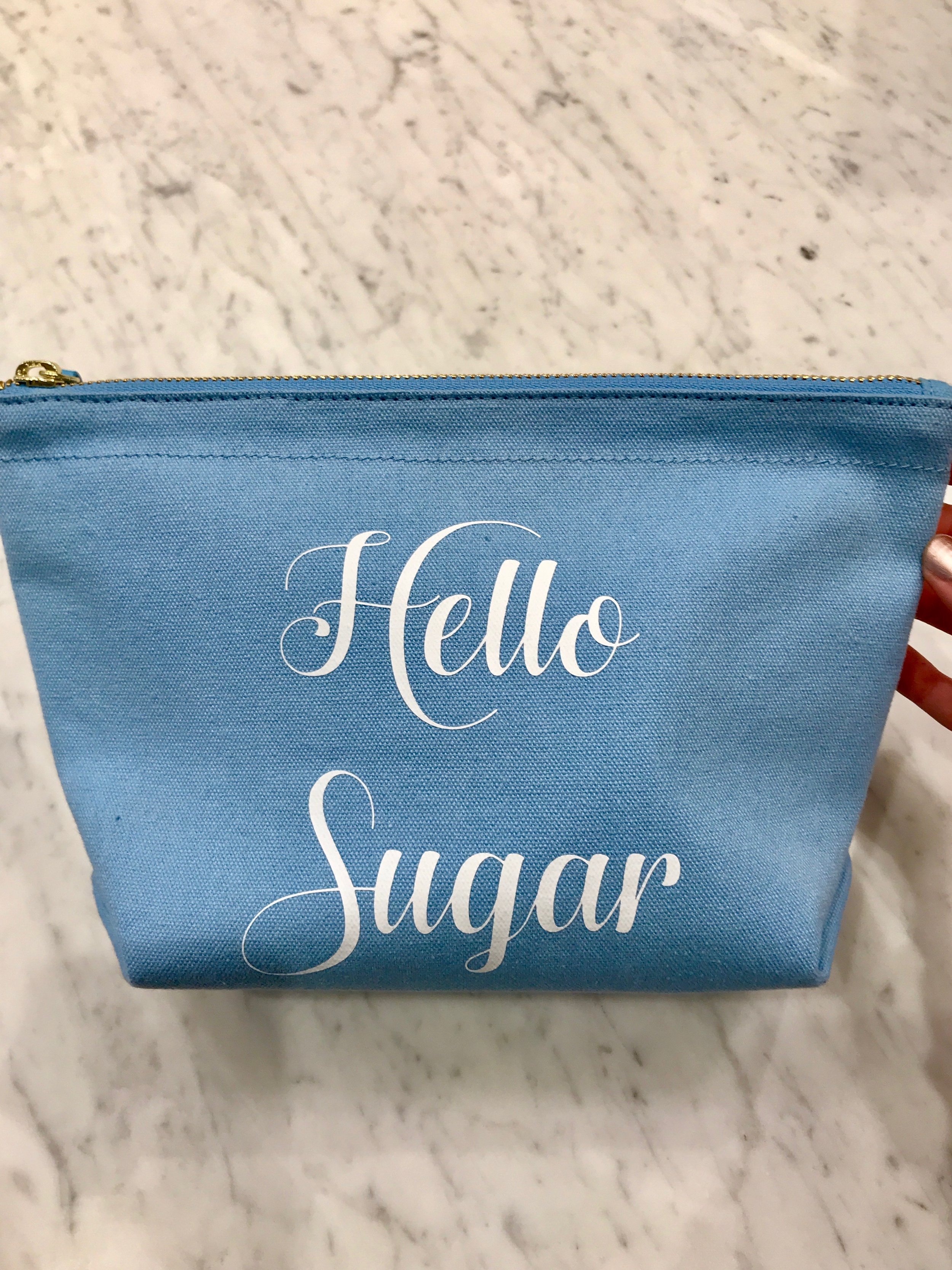 Store: Draper James
I personally love makeup bags (really any the of bag). I think this one is super cute and a great size. It comes in multiple colors and sayings. I love this bag because it can be used for a variety of things. It is also lined on the inside.
One Line A Day Book - $16.95
Store: Draper James
This is the cutest book I have seen in a long time. Each day for 5 years you write 1 memory in the book (there is a space for each day). Then after the 5 years, or whenever you want to, you can look back on your memories. I think this is a great gift for anyone but especially for a senior in high school, so they will have this book all the way through college.
Store: Anthropology
When I say these in Anthropology I thought they were so cute and I wanted some. Hair ties are a pretty common item that most girls use, but it is always fun to have some pretty ones that don't look weird when you are just wearing them on your wrist.
Store: Anthropology
This is a super cute passport holder. This would be a great present for anyone who loves to travel!
Passport Holder + Bag Tag - $40
Store: Anthropology
If you wanted to get a little bit more this set is super adorable. With a matching passport holder and bag tag in metallic blue is another great gift for any traveler! This would also be a great gift all by itself.
Festive Soap - $10 (per bar)
Store: Anthropology
These are probably the cutest soaps I have ever seen and they smell AMAZING! I think the wrapping is so cute and you can gift them just as they are. infect I got some of these for my friends for Christmas!