Travel Experience: Hayward, Wisconsin
I have grown up going to Hayward, Wisconsin because it is about 40 minutes away from my cabin. It is a small touristy town of about 2,300 people. I typically go 2-3 times every summer. This week I went with my sister and friend Olivia. We decided to document the places we visited. There are plenty of other stores to visit and things to do, but here is a start if you need ideas!
The Go Karting will be one of the first things you pass if you are traveling north into Hayward. It is next to Subway. It costs $7 per person and each round is 5 minutes. For being a small town the track is pretty long with a bunch of turns. There are almost always people there, but the wait time is rarely more than 10-15 minutes. The people who work there are mainly high school kids and are super friendly. I 100% recommend going at least once. There is also a small mini-golf course next to the track if you want to do that as well.
This is by far my favorite candy store in the whole world. When you enter you get a basket and can fill it with as much candy as you want because it is all charged by weight. There is a whole counter of their homemade chocolate confections and fudge. They are most famous for their homemade fudge. My family's favorite items to get are chocolate covered Oreos, milk chocolate fudge, cookies and cream fudge, and milk chocolate sea salt caramels. It is important to note that they only accept cash and checks. In case you do not have cash with you there is an ATM inside the store. They do also have another location in Stillwater, Minnesota.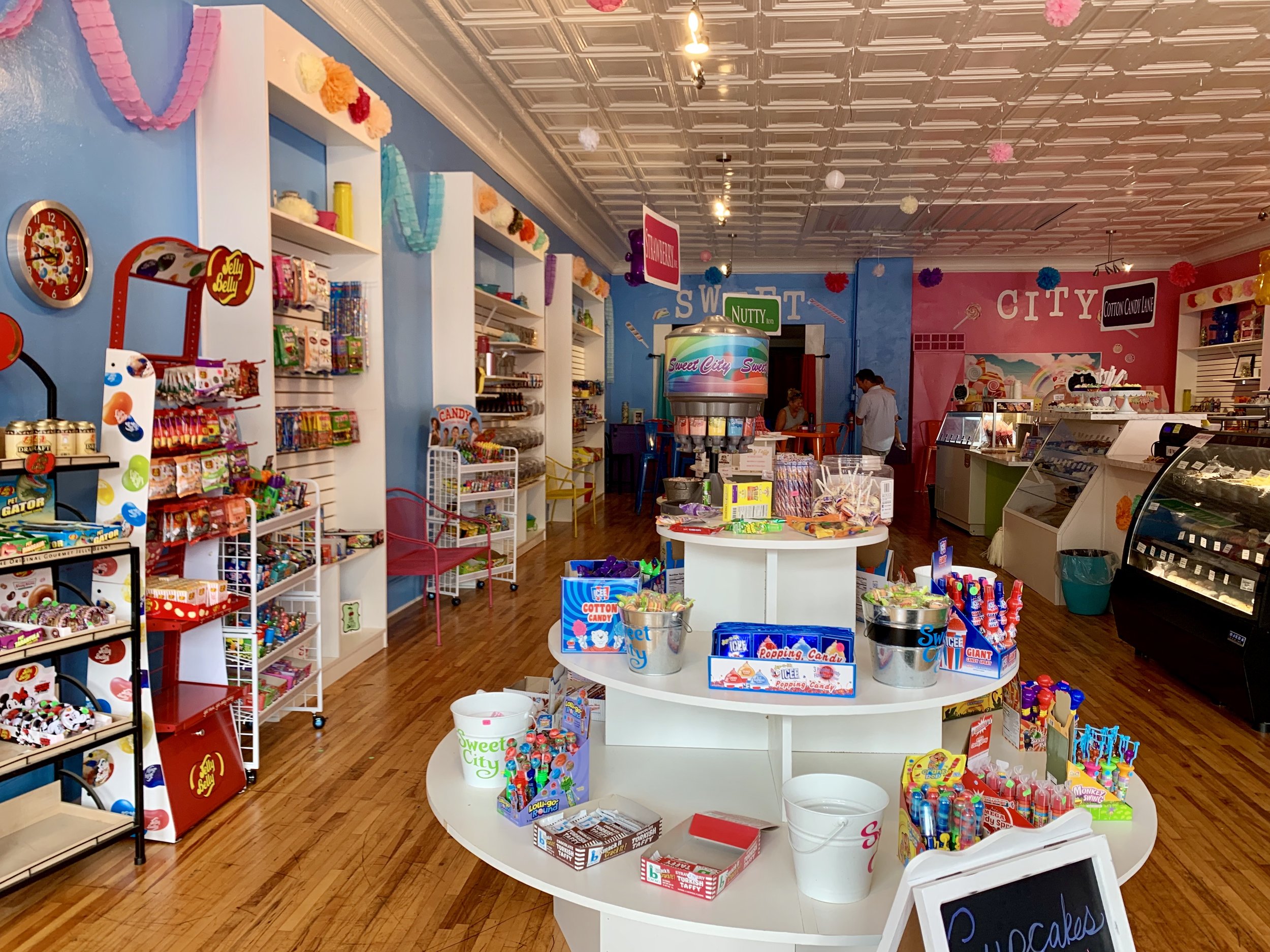 This candy store is located right across the street from Tremblay's and is owned by the same people. Tremblay's is more of a vintage candy store, while Sweet City is more of the stereotypical brightly colored candy store. It has more of the name brand candies that you would get at the store. One thing Sweet City has that Tremblay's does not is chocolate covered strawberries ($1.50 per strawberry), cotton candy, cupcakes and an edible cookie dough bar. Ellie, Olivia and I all decided to get a chocolate covered strawberries and try them. They were very good, but we wouldn't say they were anything crazy. If you were going to spend money in a candy store I would recommend going to Tremblay's, but Sweet City is a cute store to go look in.
To be totally honest, I have never actually seen this coffee place until this trip to Hayward. We were just walking around town and found it on main street. They have smoothies, coffee drinks, salads, and sandwiches. Olivia got a strawberry smoothie that was very good. I got an iced coffee with cream and sugar. It was good coffee, but I wouldn't say it was something amazing. Pricing wise it was very fair. I also noticed that they had gluten free bread for the sandwiches (which I appreciate), but I did not try one. If you are looking for a quick bite to eat or some quick coffee I would recommend stopping into Hayward Coffee Co.
For The Love of Popcorn is always a staple for my family when visiting Hayward. They are always super welcoming and have samples of each popcorn flavor for you to try. One of my personal favorites is the garlic parmesan. The most popular flavor is Pickle Pop. Today we tried the caramel corn covered in cheese. It was very good but did not taste like either of those flavors…. it tasted like butter?? The one thing that I think is important to note about this store is that the popcorn is on the expensive side ($5.99 for a small bag). That is just something to keep in mind when going in there, but I would totally still visit. even if you go to try a few flavors. They also sell cheese curds and fudge.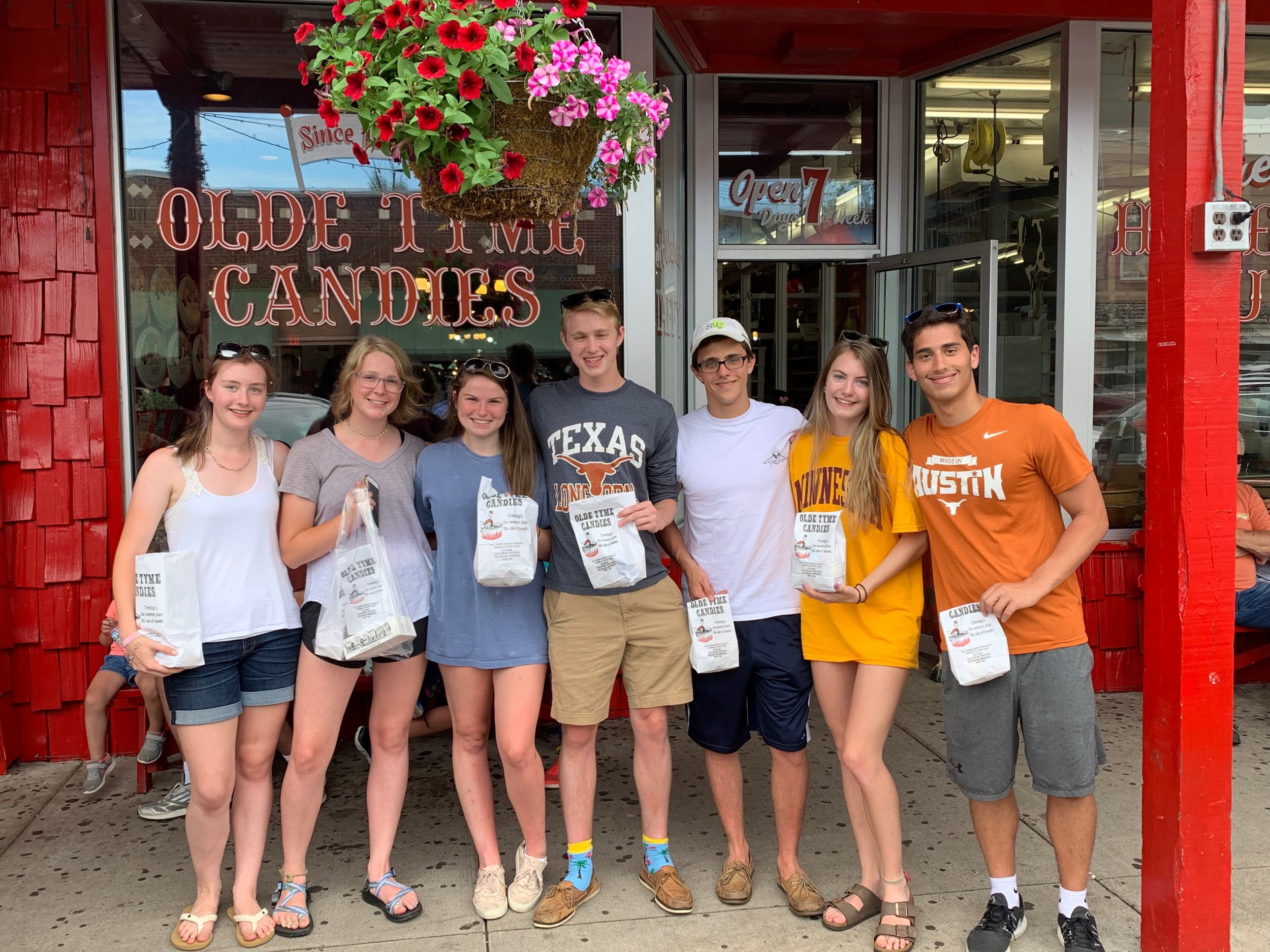 Earlier this summer I brought some friends from Texas to Hayward and we visited Tremblay's
Comment below if you have ever been to Hayward!!